Back in 2011, tech enthusiasts from the Reddit community got together and realized that we've got a problem: we're not taking file backups seriously. This was true across the board — from commercial data to personal photos — too few of us had a smart backup strategy in place.
The result is World Backup Day, a movement that's growing stronger every year. They picked March 31st as it comes right before April Fool's Day, a reminder that there's nothing funny about data loss.
Unfortunately, many users still keep all of their data on one device — such as a laptop or a phone — that's only a slip away from damage, loss, or theft. While it's easy to replace a piece of gear, replacing your data is impossible without a backup to pull from.
According to the official World Backup Day website: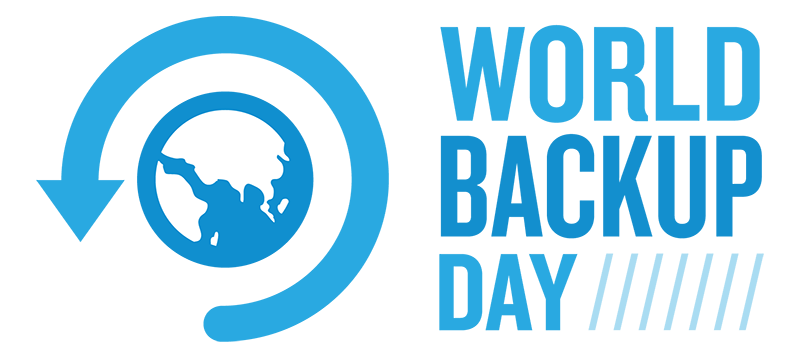 21% of people have NEVER made a backup.
113 phones are STOLEN every minute.
29% of data loss cases are caused by ACCIDENT.
30% of all computers are already INFECTED with malware.
Even the most careful users can be hit by the unexpected. New hard drives crash. Baristas spill drinks. Malware is just a wrong click away. Here's what to do to make sure you're safe:
Cloud Backups
By backing up your data on the internet, or "in the cloud" you're protected from fire, damage, and loss at home or in the office. With your data duplicated away from your location, you have access to your backups wherever and whenever you may need to set up a new device. Of course, the downside is that you have to have a trusted provider and maintain an active account to utilize the service.
Local Backups
A local backup can be as simple as a flash drive or an additional hard drive connected to your network. With the right software, you can have your data duplicated to this new location at regular intervals. While local backups won't save you from catastrophic events, you have the peace of mind of knowing that your data is safely stored offline and under your complete control.
Get started today! At Singlesource IT, we offer a variety of backup solutions to meet your needs: cloud, local, or blended approaches to safeguard every device and user on your network. We take backup seriously, and so should you.
As they say at World Backup Day, "Backup Day Should Be Every Day!" While that's true, there's never been a better time to begin than right now.