Prices for IT gear and connected devices are on the rise. A global chip shortage has throttled car makers and left major manufactures — such as Apple — unable to meet demand. What's going on?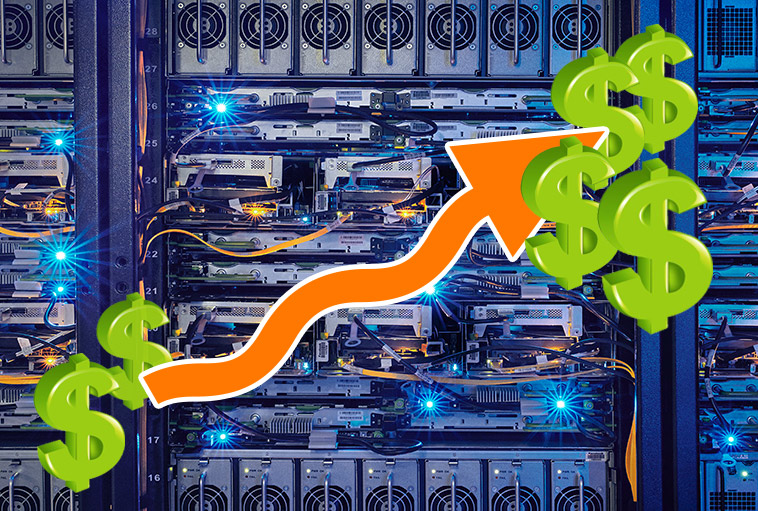 Blame Covid-19. And the rule of Supply & Demand.
Offices and schools have been forced to re-tool to meet the needs of remote workers and students, placing major strain on the supply chain. Even as things open back up, this trend looks likely to continue. Global PC shipments grew by a massive 55.2% in the first quarter of 2021, with strong growth expected for the second quarter of 2021 as well.
The supply chain is also struggling with disruptions caused by the pandemic. Worker shortages have affected every aspect of the global IT business, from raw materials to manufacturing to the ability to ship out finished product. This looks to be a continuing issue as well, with PC memory, as an example, expected to increase in price by another 23-28% in the second quarter of 2021 alone.
These factors have been compounded by one-off events such a fire at a Japanese chip manufacturing plant, and extended shutdowns at Texas manufacturing facilities due to the power outages caused by severe winter weather.
Component manufacturers are telling us they are not able to keep up with 100% of demand at the moment. The result is high market volatility, with prices fluctuating on a daily basis.
We understand the impact that supply shortages have on your business. We're working to help mitigate the impact as much as possible, connecting with multiple vendors and receiving frequent updates on inventory forecasts and availability.
As we expect prices to continue rise, now is the time to get started on your next project and move forward on your next hardware upgrade. Contact us today to take the next step.
It's our priority to provide you with the right products — at the best possible price — as we work through this unprecedented year together.