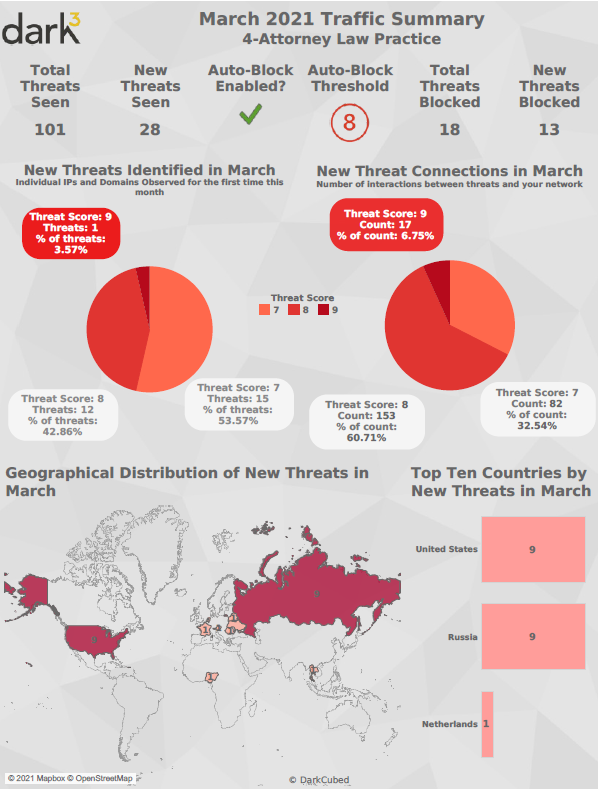 As part of our continued emphasis on reducing the cyber risk of our customers, Singlesource IT's new threat detection and blocking service will include a monthly report highlighting the high risk traffic connecting to your network, as well as a summary of the threats blocked during that month.
An example of the reports you'll see each month is displayed in this post, but I'd be happy to send others at your request.
We're excited that our new service will not only stop any number of threats to your network, but also that we'll be able to provide you an illustration of that protection.
Let me know when might be a good time to discuss pricing and other elements of this service.
Andy Fruechtnicht
Singlesource IT