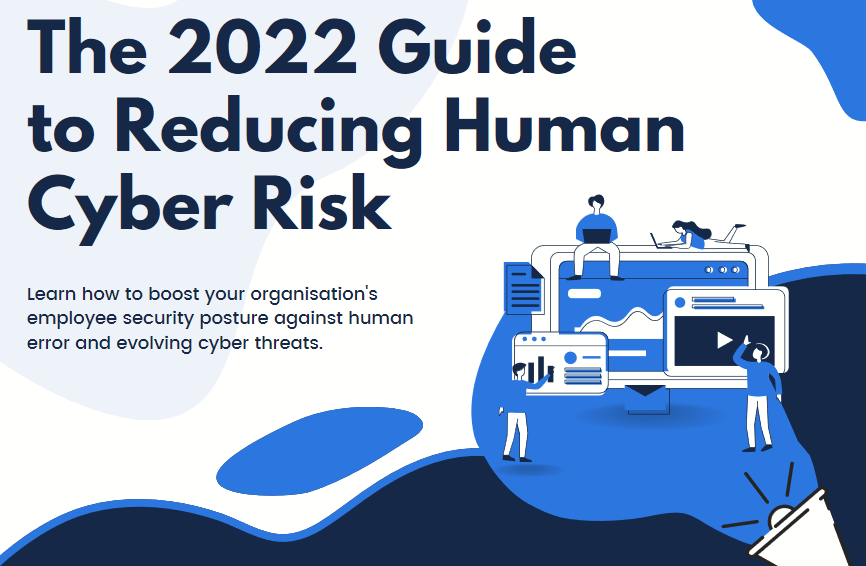 We've just updated our Guide to Reducing Human Cyber Risk, and you should take a look.
Why is the word "human" in the title? Good question! When we think of "cyber risk", most of us worry about hackers running advanced AIs, using high-tech tools to crack into our systems and steal our identities and trade secrets. However, your employees are still the number one cause of data breaches…and have been for a long time. 85% of all cyber fraud can be traced back to your team.
Negligent — or simply distracted — employees are at the root of 86% of these data leaks. Things like reusing old insecure passwords, attaching the wrong file, sending emails to the wrong party, or falling for scams account for most of the cyber fraud IT professionals come across.
Another 14% can be attributed to "malicious insiders" — disgruntled staff who use their network access to sabotage their current employer.
Our 2022 Guide to Reducing Human Cyber Risk goes through these stats, the psychological factors that drive them, and the best practices for you to implement to reduce the threat.
Whether you're running a small non-profit or a large corporation, you owe it to your organization to give it a read. Once you do, get in touch with us to do a full review of your current security procedures — and find out how our fully-managed Human Risk Management Service can ensure that your team is ready for the next threat.